Free HubSpot Technical Assessment
Measured Results Marketing is currently offering a FREE Basic Yeti-tech Assessment. We have extensive experience in HubSpot Marketing Hub, Sales Hub, and CRM.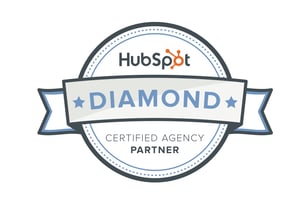 During this assessment, the Yetis look under the hood of your HubSpot instance to analyze your current configuration and provide your organization with actionable advice on how to close technical gaps, improve data capture/accuracy, and better leverage key components of the software.
This assessment includes:
A review of your technical configuration of HubSpot to identify any gaps.

A review of your current use of HubSpot's product features to identify areas for improvement. (forms, workflows, lead scoring, etc.)

A review of your integration with your Sales CRM to recommend changes to integration settings, update rules, and fields/data. (If applicable)
Complete the form today to get the process started!


In order to conduct a FREE Basic Yeti-tech assessment, your organization must provide administrative access to your HubSpot instance being assessed.
Typically, evaluations are completed within 5-7 business days after system access is granted, however this may be extended based on demand. We reserve the right to deny a request for an evaluation for any reason.
We Understand Marketing Automation
Measured Results Marketing specializes in all things Marketing Automation including implementations, optimizing existing deployments, and integrating marketing automation platforms with Salesforce, and other platforms.
Our friendly Yetis are ready to optimally configure your portal to help achieve your demand generation goals.
We'll show you what contacts to market to, where your tech gaps might be, and how to uncover the value of the efforts that you've already put so much time and work into.
Let's assess your HubSpot instance and start showing the value of your marketing efforts.